Revolutionize Your Cleaning Efforts with the Karcher Professional HD 10/25-4 S High-Pressure Washer
Are you tired of battling stubborn grime and dirt on your surfaces? Are you in search of a high-pressure washer that combines power, efficiency, and ease of use in a single package? Look no further than the Karcher Professional HD 10/25-4 S. As authorized dealers for Karcher Professional cleaning equipment, General Pumps Pvt Ltd is excited to introduce you to this incredible cleaning solution.
Key Features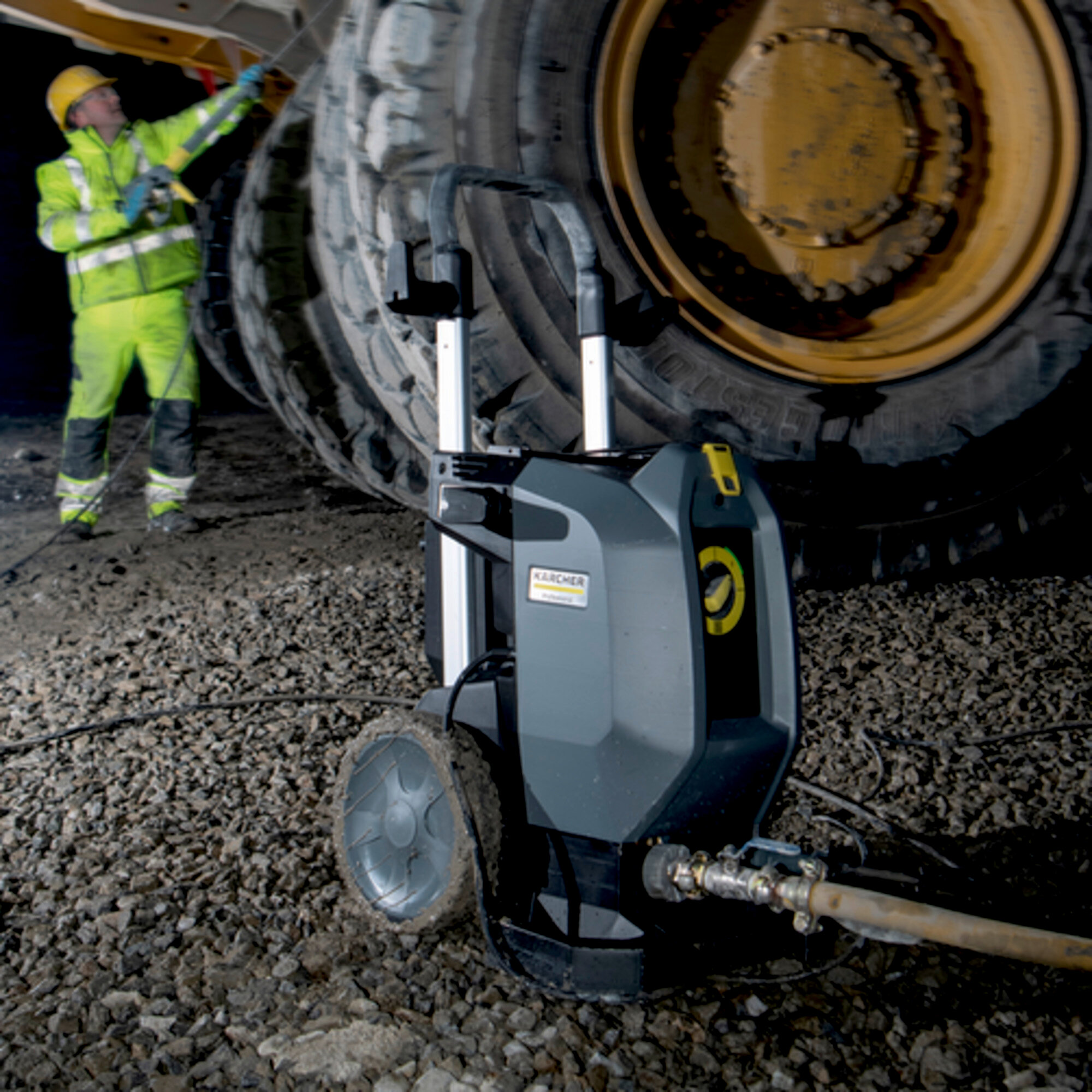 1. Ergonomic Excellence
The Karcher HD 10/25-4 S is designed with ergonomic working in mind. The EASY!Force Advanced trigger gun ensures effortless operation without the need for holding force, making cleaning a breeze.
2. Maximum Efficiency
A rotating 1050-millimeter stainless steel lance provides maximum cleaning efficiency, ensuring that no spot is left untouched.
3. Servo Control
With the Servo Control feature, you can easily adjust the pressure and water volume right from the trigger gun or lance. This fine-tuned control allows for versatile cleaning applications.
4. User-Friendly Design
The HD 10/25-4 S boasts assistance systems and an LED status display, enhancing user-friendliness and making it easy for anyone to operate.
5. Exceptional Durability
Karcher is known for using the best materials, and this high-pressure washer is no exception. Inside the machine, you'll find a hard-wearing wobble pump with stainless steel pistons and a brass cylinder head, ensuring long-lasting quality.
6. Low-Speed Motor
The machine is driven by a 4-pole low-speed motor with an air-water cooling system, combining power and durability for your cleaning tasks.
7. Integrated Aluminium Frame
Integrated aluminum frame carriers reduce weight while providing a lightweight yet hard-wearing chassis, making crane loading an option for enhanced portability.
8. Compact Design
The upright structure of the HD 10/25-4 S, with the motor and pump unit installed vertically, offers maximum portability in practice. Its compact design also includes clever accessory storage, such as a stowage compartment and adjustable hooks.
Additional Features
Integrated electronics system for machine monitoring.
Automatic switch-off in case of low voltage range or overvoltage.
Switches off in case of leaks or phase failure.
Wide-ranging accessories with EASY!Lock.
Pressure and water volume can be adjusted on the Servo Control controller positioned between the lance and trigger gun.
EASY!Force Advanced for fatigue-free work without any holding force.
Extensive range of accessories and attachment kits.
Stowage compartment.
Adjustable hooks for storing a second lance or electric cable.
Storage for high-pressure hose.
Specifications
Technical Data:
Supply voltage (Ph/V/Hz): 3 / 376 - 424 / 50
Flow rate (l/h): 500 - 1000
Inlet temperature (°C): 60
Working pressure (bar): 80 - 250
Max. pressure (bar): 280
Connected load (kW): 8.8
Power cable (m): 5
Nozzle size: 047
Water inlet: 1″
Weight (with accessories) (kg): 67
Weight incl. packaging (kg): 76.1
Dimensions (L x W x H) (mm): 607 x 518 x 1063
Equipment:
Spray gun: EASY!Force Advanced
High-pressure hose: 10 m, Premium quality, ID 8, 315 bar
Spray lance: 1050 mm
Power nozzle
3-piston axial pump: With stainless steel pistons
Pressure switch-off
Integrated water fine filter
High-pressure spray lance
Electronic motor protection with LED display
Oil level indicator
Servo control
Brass water inlet
With the Karcher Professional HD 10/25-4 S, your cleaning needs are not just met but exceeded. It's a powerful, ergonomic, and efficient solution that combines advanced features and durable components. General Pumps Pvt Ltd, as authorized dealers, is proud to offer you this exceptional cleaning equipment to transform the way you clean. Say goodbye to dirt and grime, and say hello to a spotless, sparkling environment with the Karcher HD 10/25-4 S.